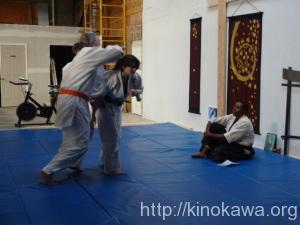 Winter seminar will be January 17 and 18th 2015. Seminar will be at the Falls Road Aikido DoJo in Maryland.  http://www.fallsroadaikido.com/
Hours for both days will be 9 am to Noon, a break for lunch and 1 pm to 4.   If there are any test they will be held on Saturday afternoon.
Seminar fees will be $50 for one day, or $80 for both.
Lunch will be provided for $5 each day.